"Experience a degree of luxury never ever seen before anywhere in the world!"
Please review us on Google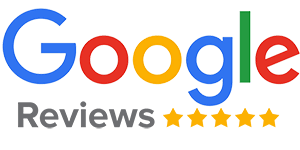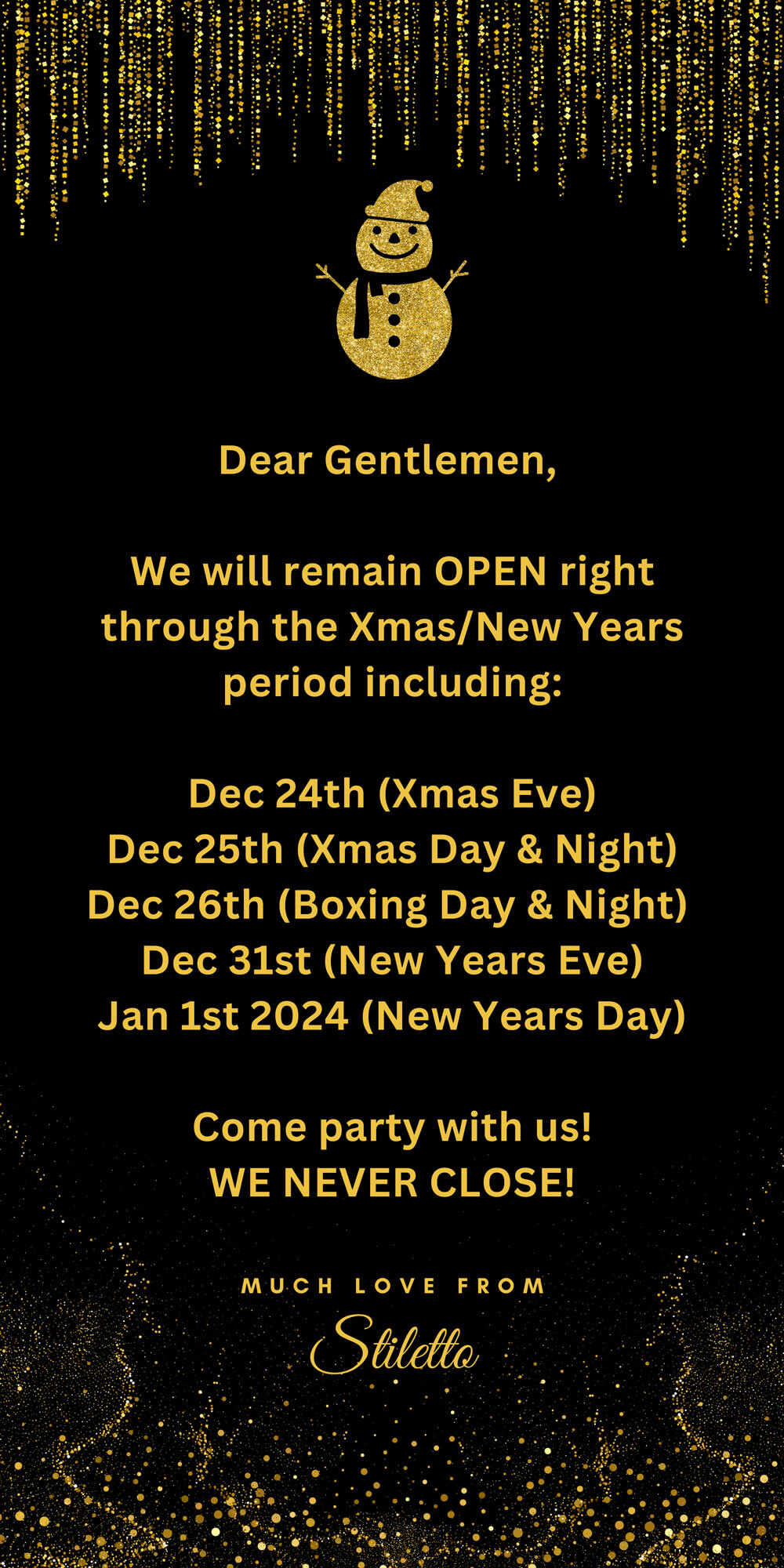 NEWS UPDATE:
A lot has happened at Stiletto since you were last here. We're not waiting for the future, we're creating it with a record number of ladies on shift.
Whilst many others have tried to copy, no other brothel in the world has even come close.
When is the best time to visit us? Gentlemen that time is now!
Ladies and Gentlemen – get ready to be blown away!
WELCOME TO STILETTO SYDNEY AUSTRALIA
"A WORLD OF HIGH CLASS ENTERTAINMENT"
Stiletto Sydney Brothel is Sydneys premier 6-Star Brothel and provider of room rentals and high end escort services.
We are open 24 hours per day, 7 days per week.
WE NEVER CLOSE!
Stiletto Sydney Brothel is the largest and most luxurious 6-Star brothel in the world.
For Frequently Asked Questions click here
WE ARE A COVID
SAFE BUSINESS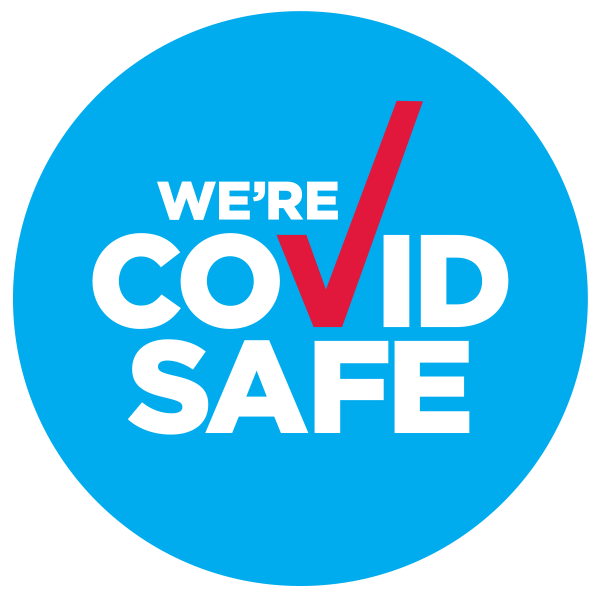 ————————————————————–
INTRODUCING….
THE STILETTO GIRLFRIEND EXPERIENCE!
It doesn't get any better than this!
All ladies at Stiletto provide a 'Passionate Girlfriend Experience' which offers the very best in intimate sexual experiences.
With a Stiletto Girlfriend you can expect a much higher level of intimacy that goes far beyond anything you have ever experienced before.
The Stiletto Girlfriend is of the highest quality and provides the best and most attentive service imaginable, to make your time both extraordinary and unforgettable.
Why not begin with a welcoming embrace and a passionate kiss? Then relax for a while with a complimentary drink from our very best spirits, wines, beers and French champagne? Why not let your beautiful Stiletto Girlfriend snuggle up to you so you can smell her perfume and gently kiss the back of her neck…You get the picture?
Your Stiletto Girlfriend will provide you with a unique and passionate girlfriend experience which includes rubbing, stroking, licking, kissing, cuddling, body slide, dirty talk, mutual oral and numerous orgasmic pleasures in a number of positions of your choosing.
You might even consider taking your Stiletto Girlfriend out on an escort as a dinner companion or social outings to impress your friends.
Your Stiletto Girlfriend will customise every detail of your time with her to ensure you achieve the uppermost levels of mental and physical relaxation, pleasure and satisfaction.
….Ask the ladies about their Stiletto Girlfriend Experience.
Read our Google reviews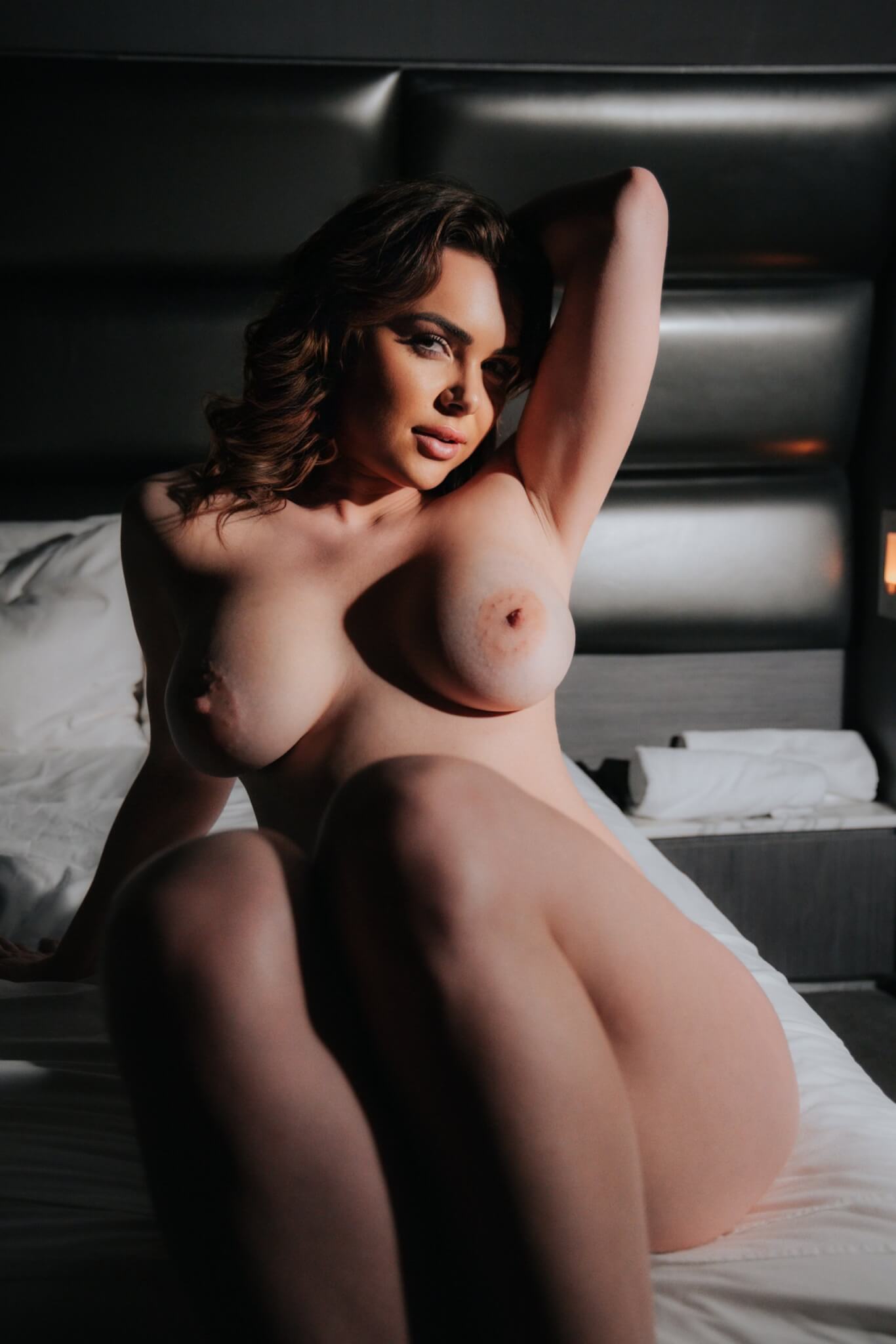 *** AMANDA! ***
Just arrived… Our European beauty!!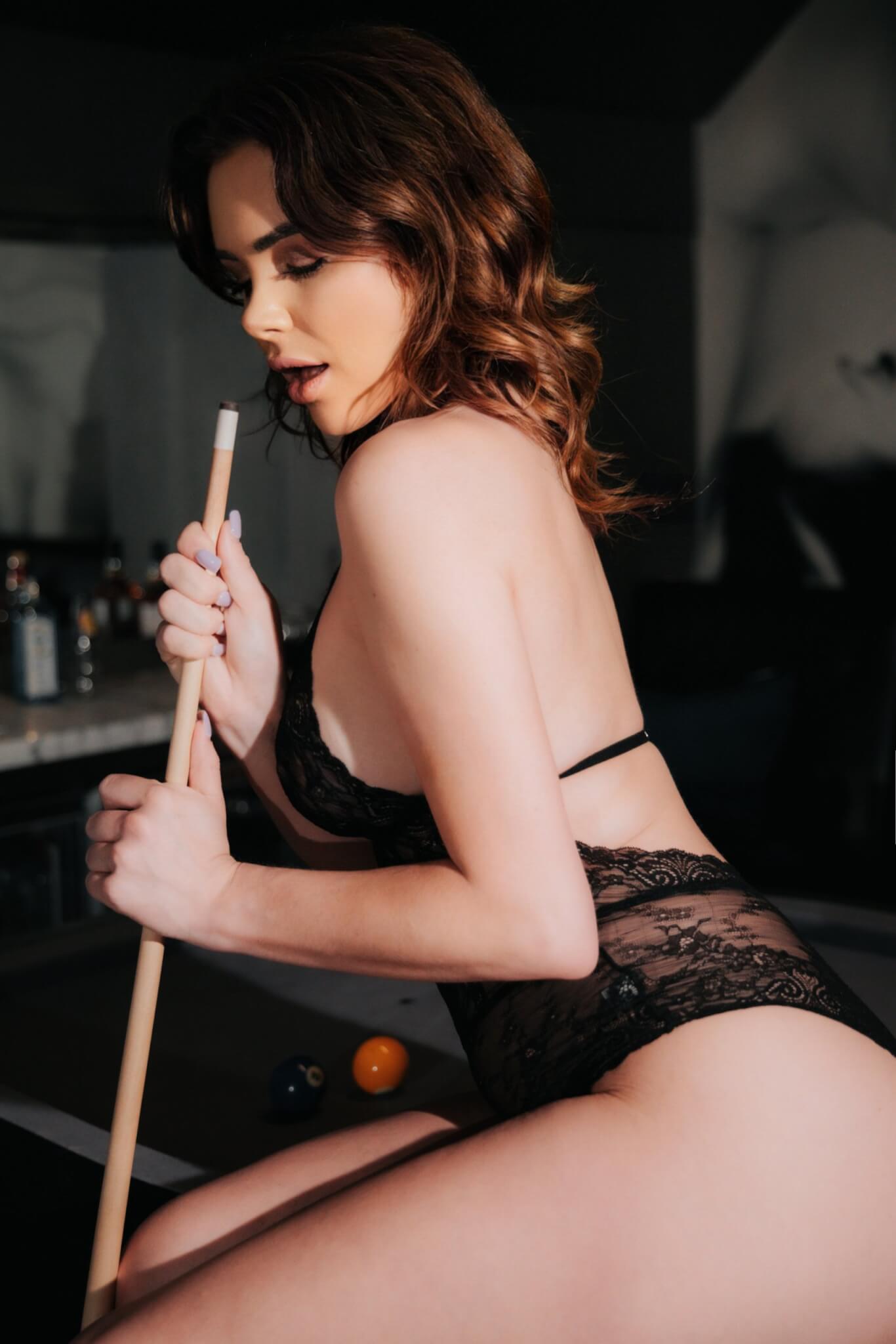 *** AMANDA! ***
Just arrived… Our European beauty!!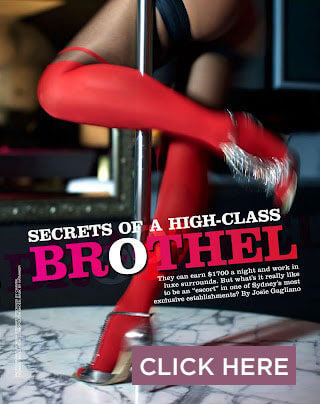 DEAR SIRS,
AN EXCLUSIVE SPECIAL GIFT TO YOU!
50% OFF EVERY SECOND VISIT
Monday to Sunday 7am-12noon
EARLY BIRD SPECIAL!
…………… WE'RE EXPANDING AGAIN!!! ……………
…."Soon to become the Westfield of brothels."….
We aim to create an entire floor devoted for group bookings which will contain numerous king size beds joined together side-by-side, a multi person size rainfall showers, ultra luxury modern lounge suites, 8 seater fresh water jet spas, billiard tables. and a roof top swimming pool with jacuzzi. 500

views 500

views
Click Video for most requested ladies
November Edition 500

views
---
September Edition 500

views
---
August Edition 500

views
---
July Edition 500

views
STILETTO EXECUTIVE ESCORT & OUTCALL SERVICES
Bring a Stiletto girlfriend direct to your door and enjoy the experience in the convenience of your own home, hotel or Airbnb.
WHY NOT TRY SOMETHING DIFFERENT?
ESCORT OR OUTCALL…………………………….$750ph
So, whenever you need some company, we are only a phone call away.
(02) 8594-8888
We guarantee that there is no brothel, massage parlour, escort agency, red light district, or sex service premises anywhere in the world that can show you as many ladies on shift as we do with our 19 rooms.
Don't be fooled by other websites whom make these false promises and avoid the disappointment of visiting cheaper places!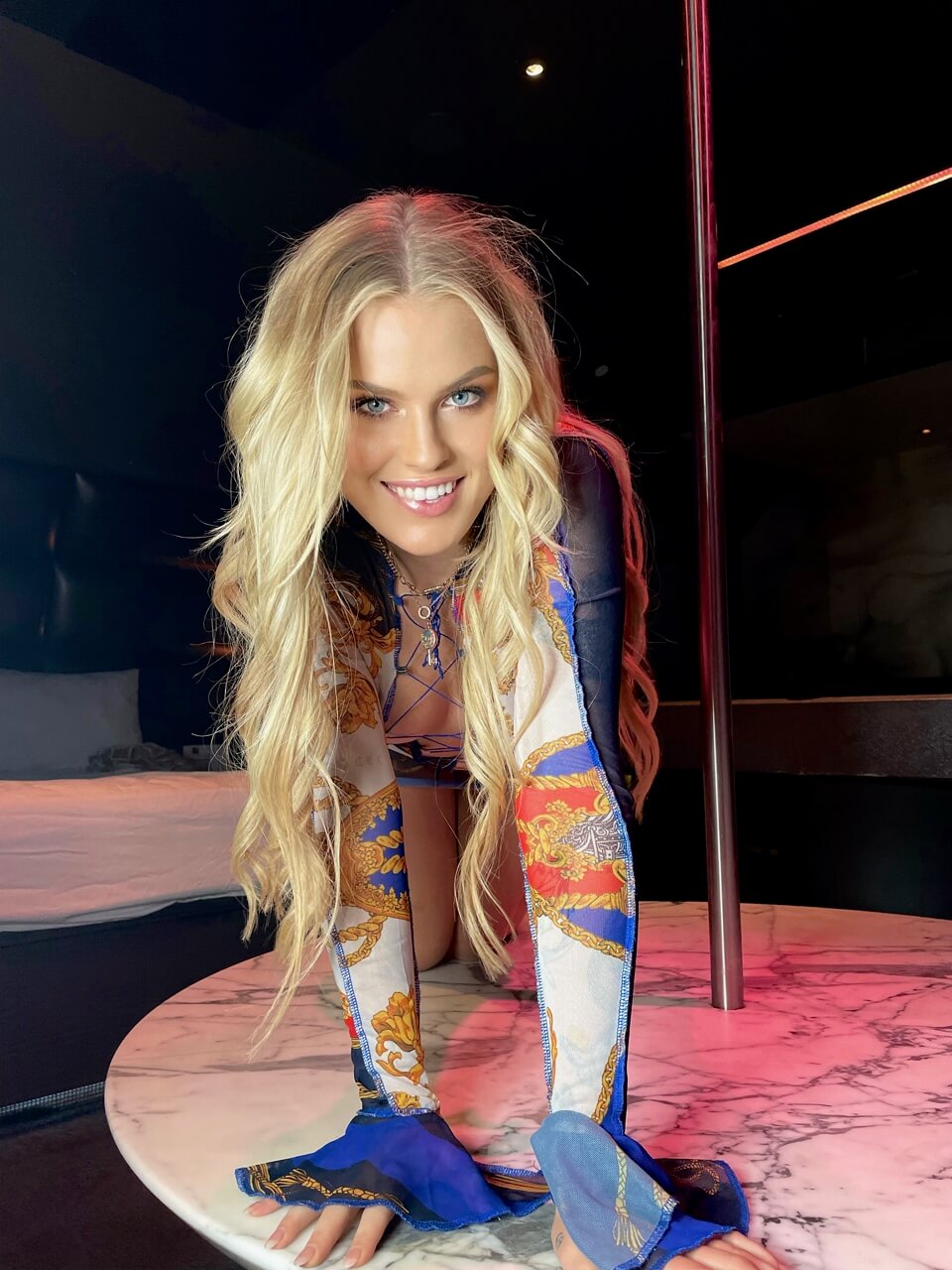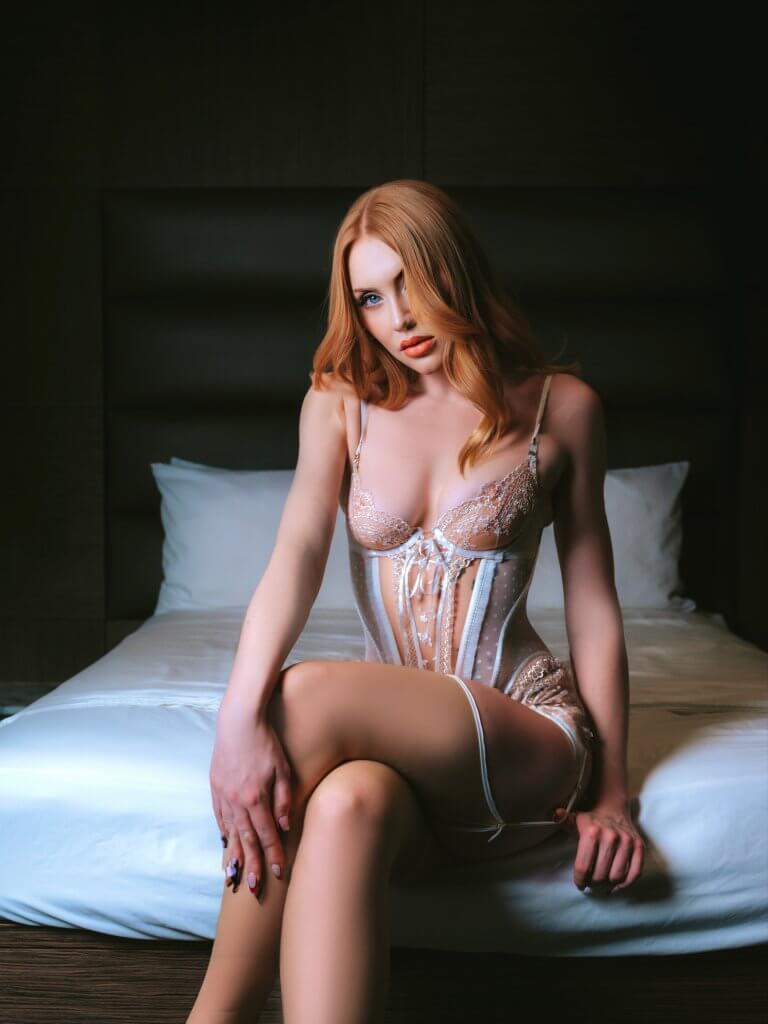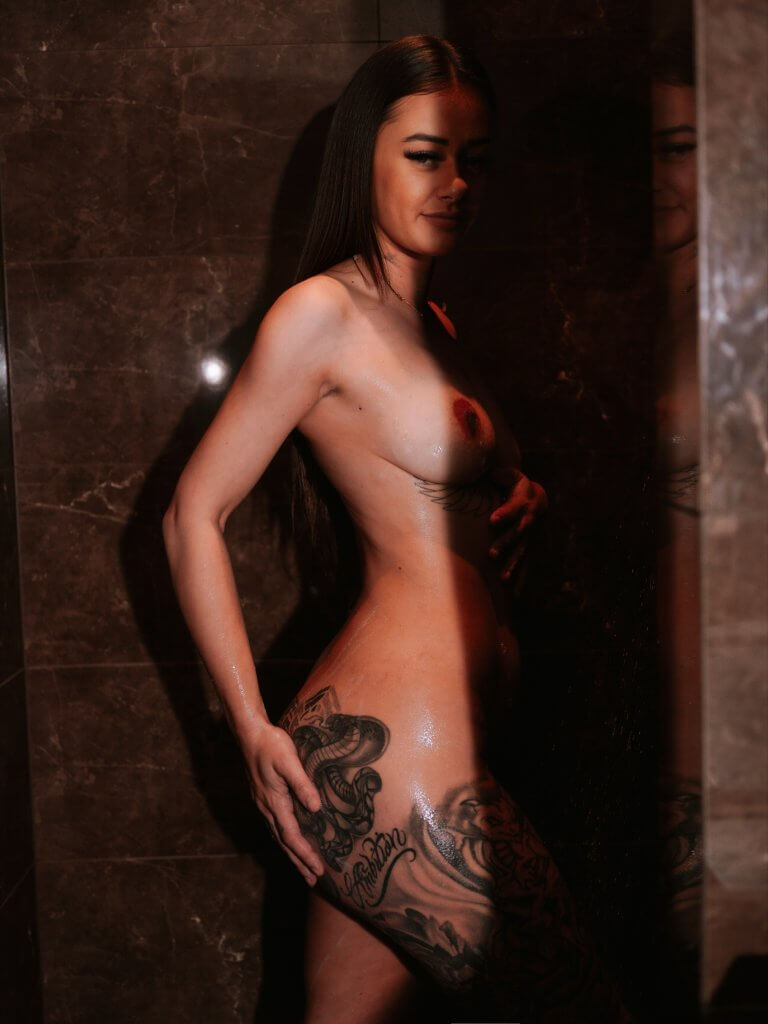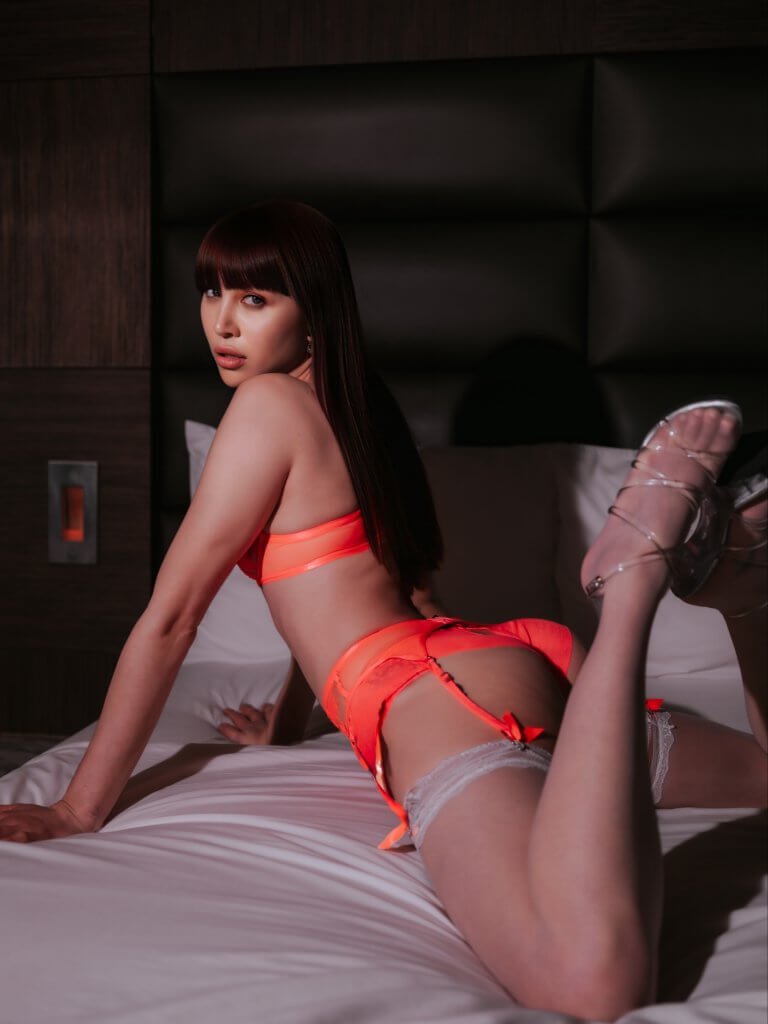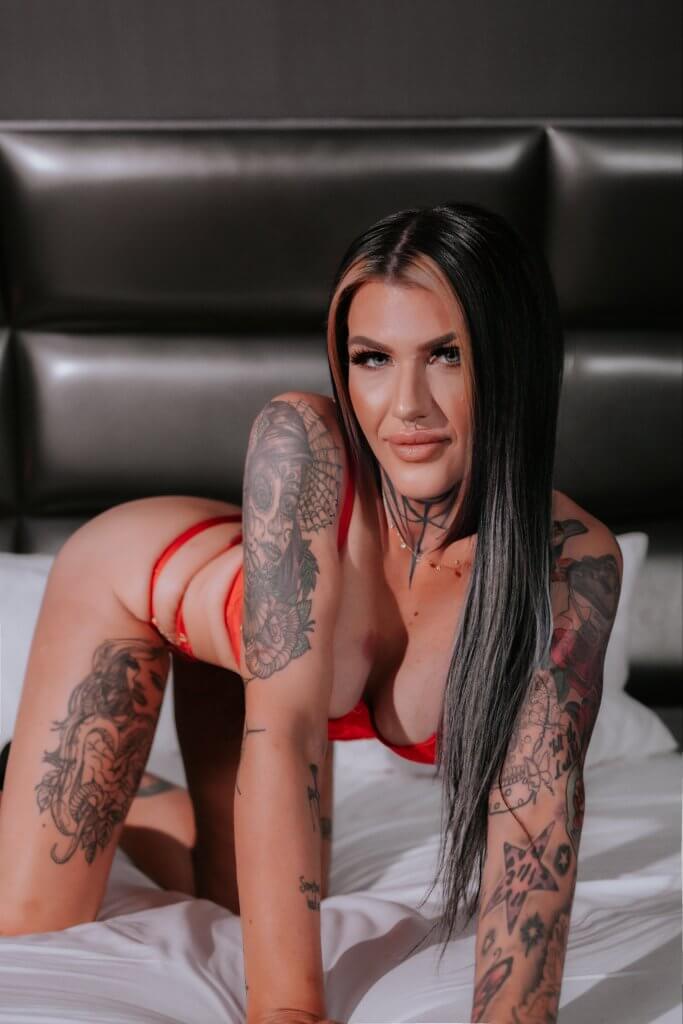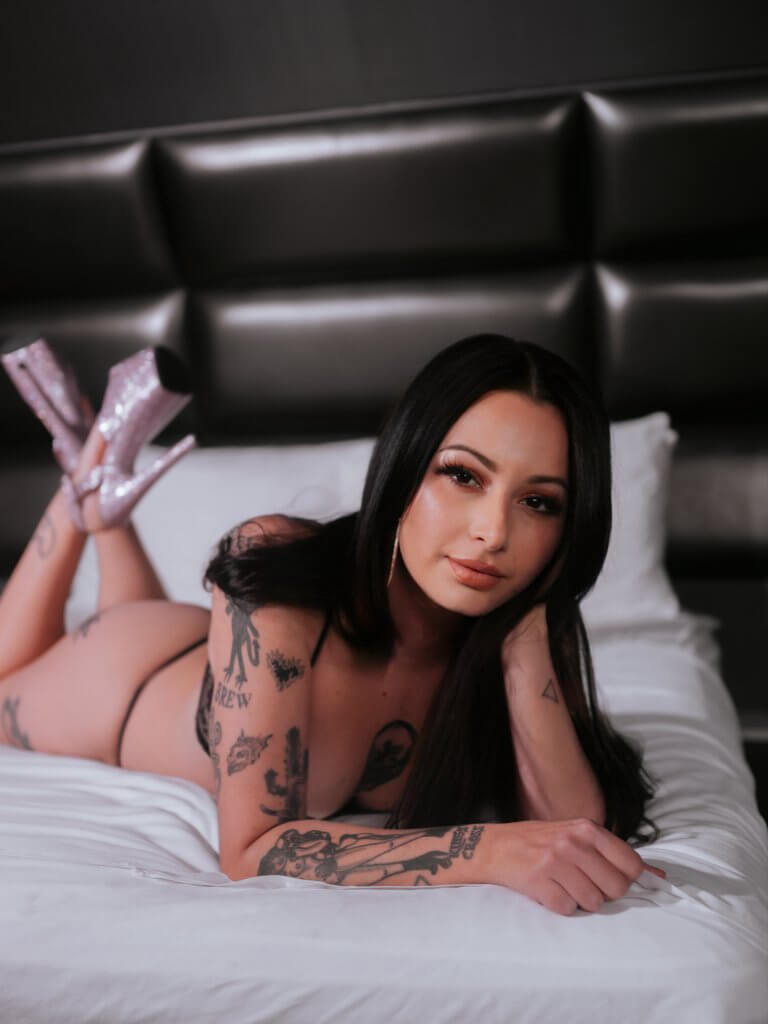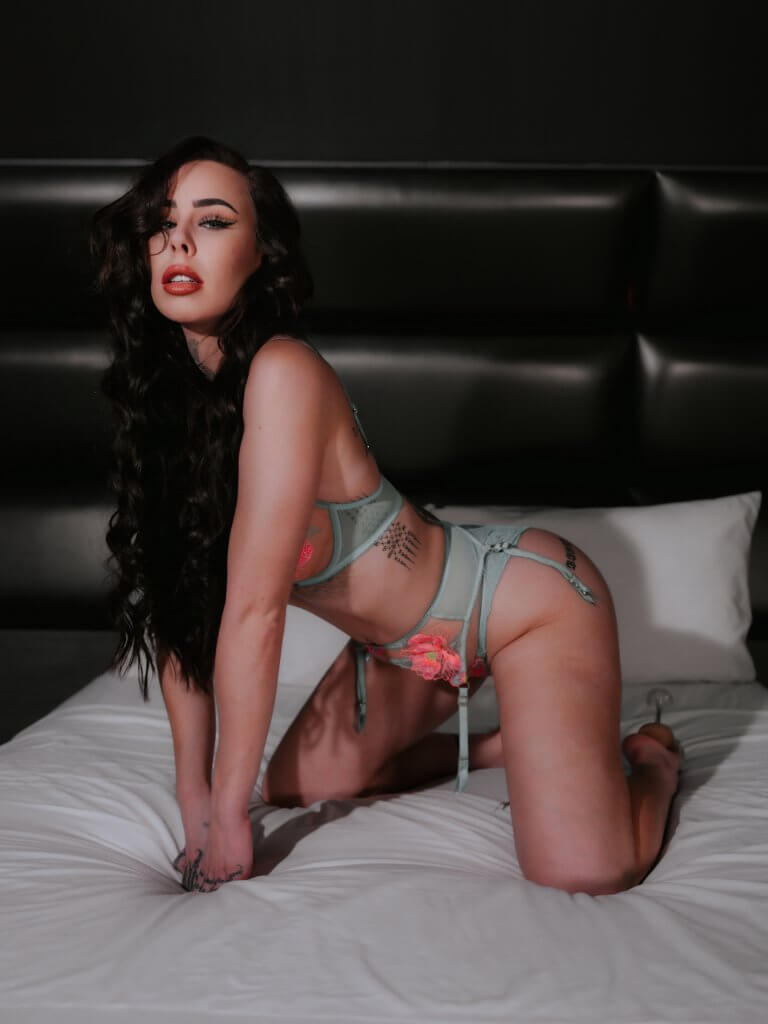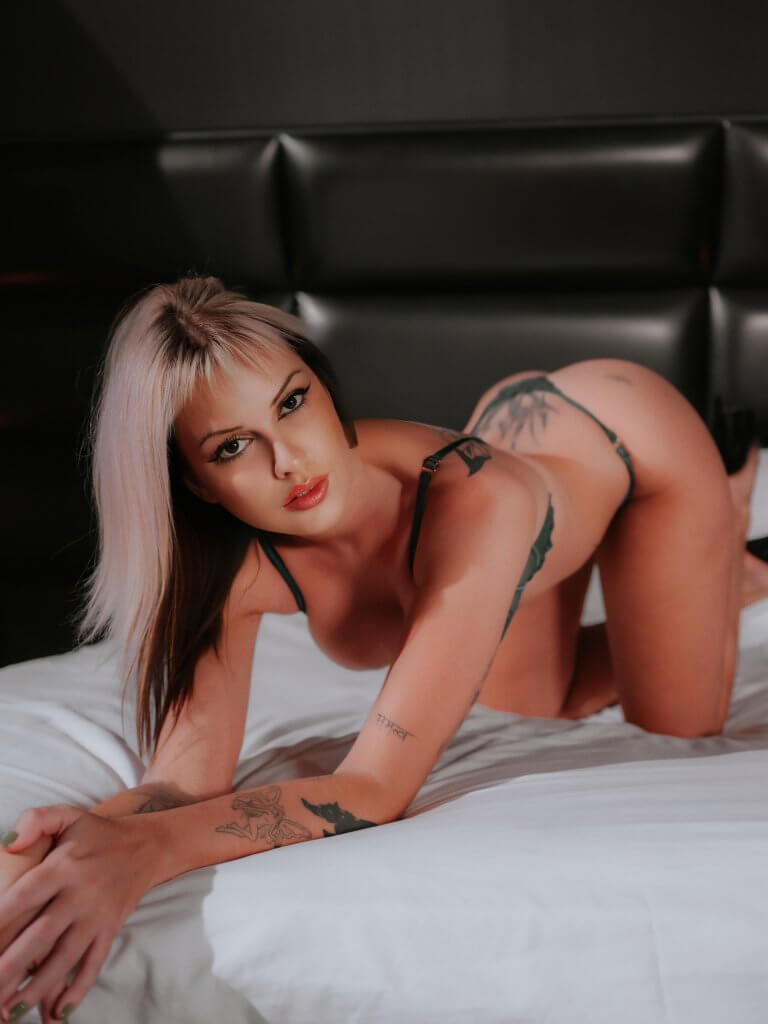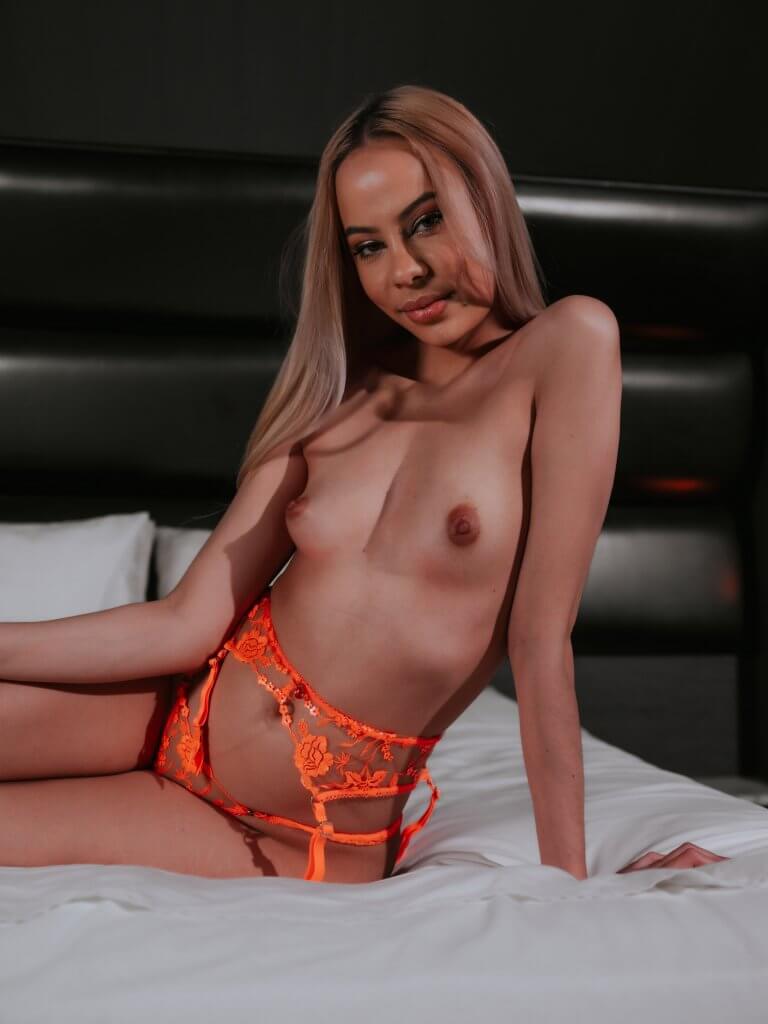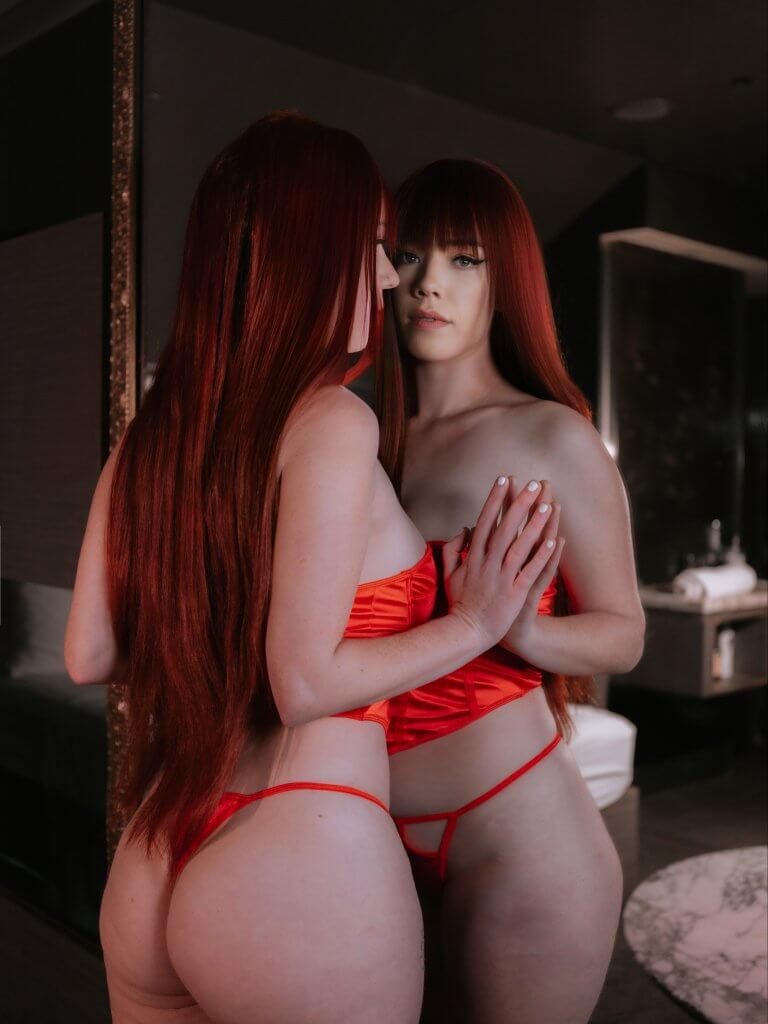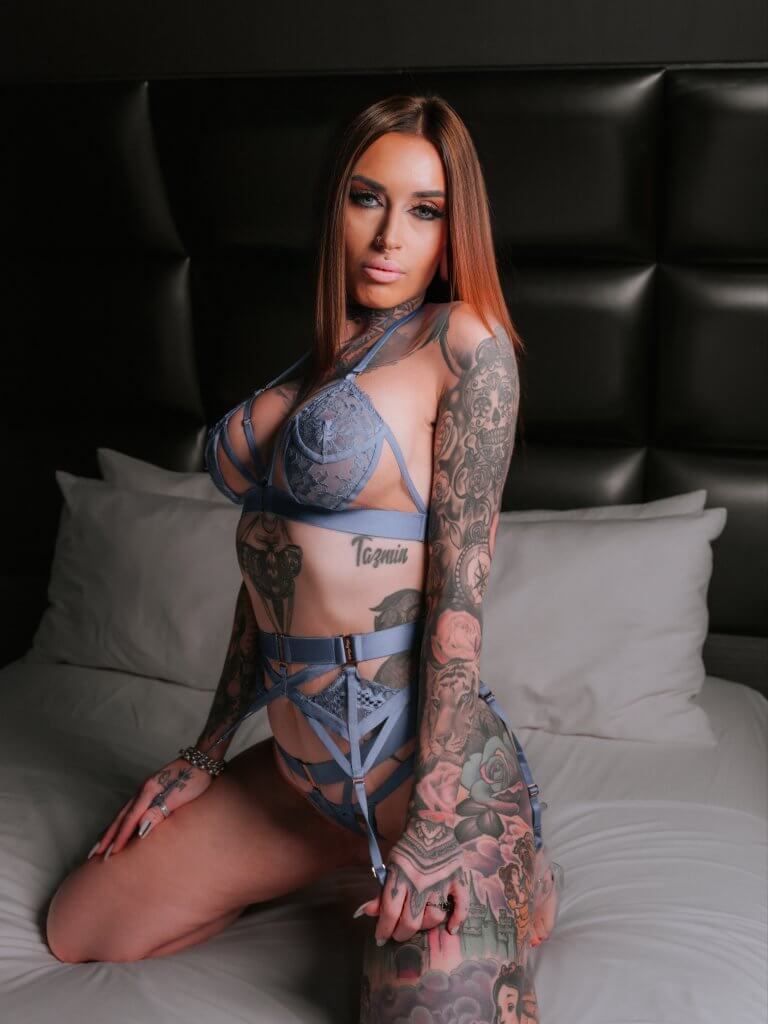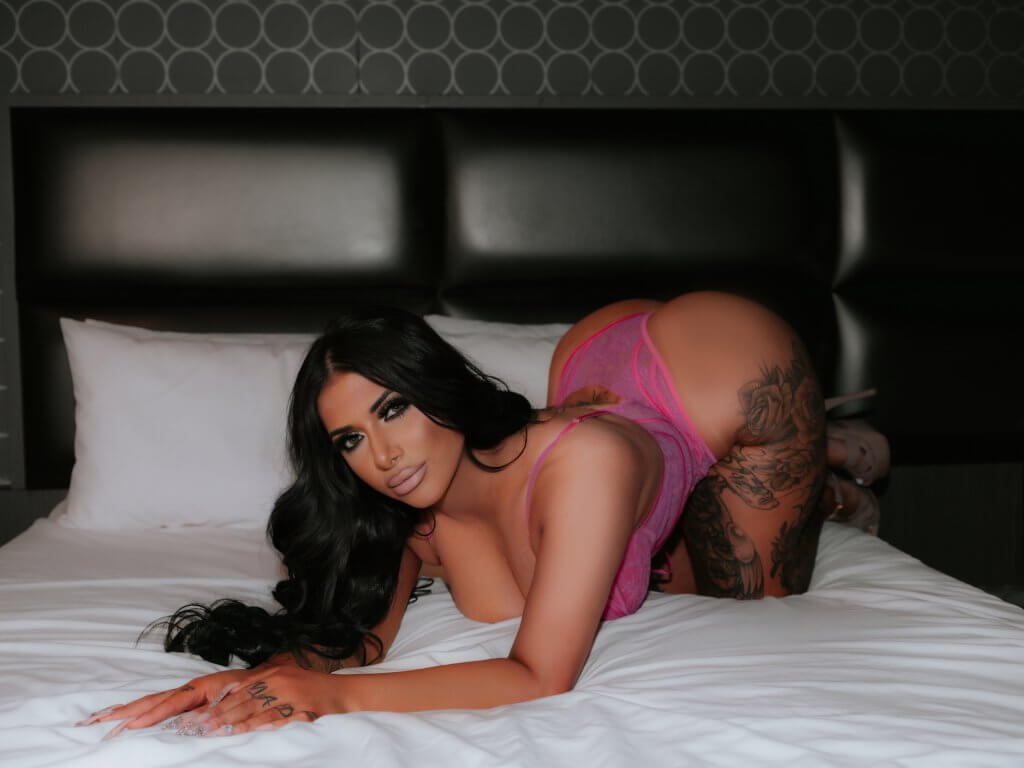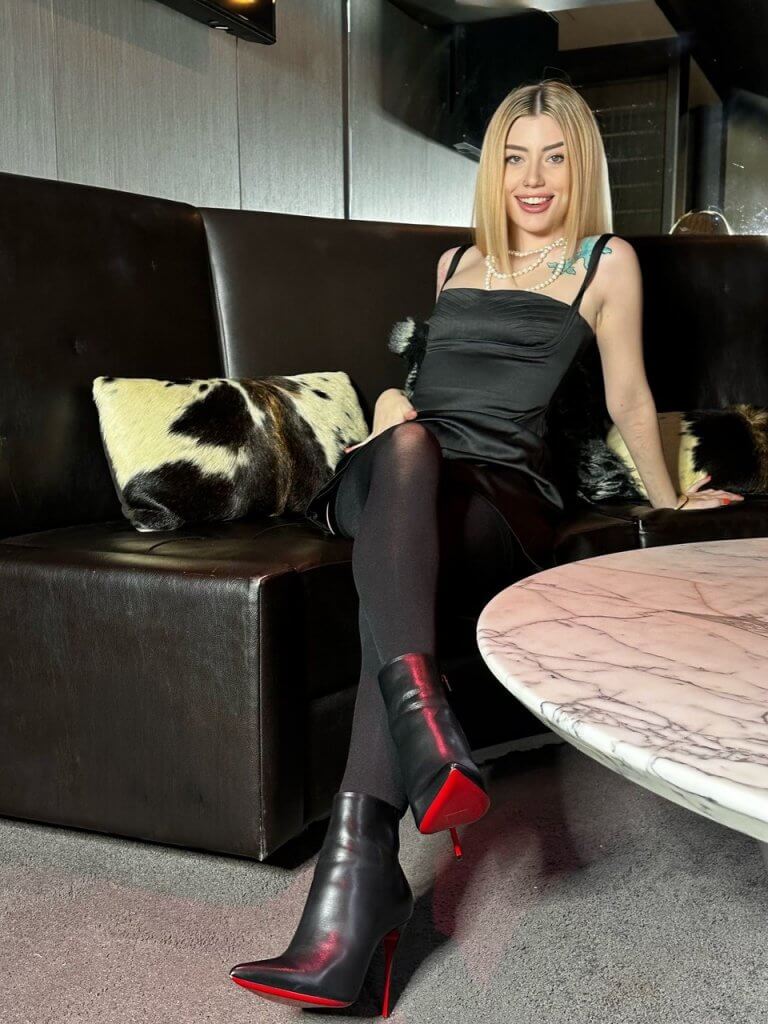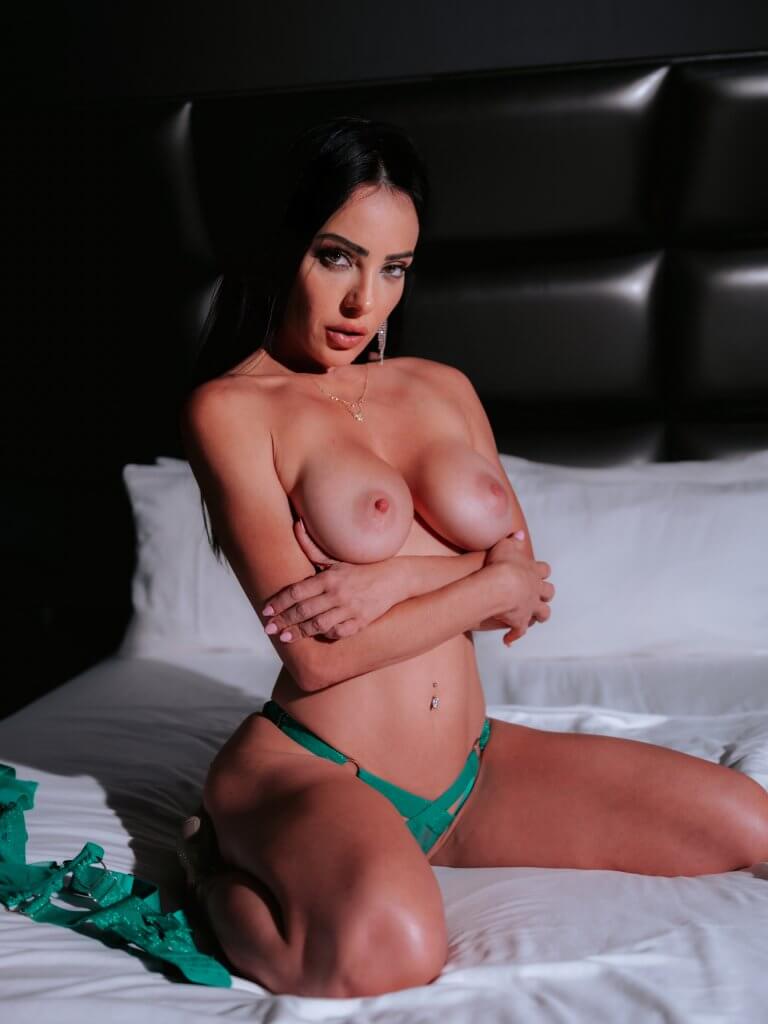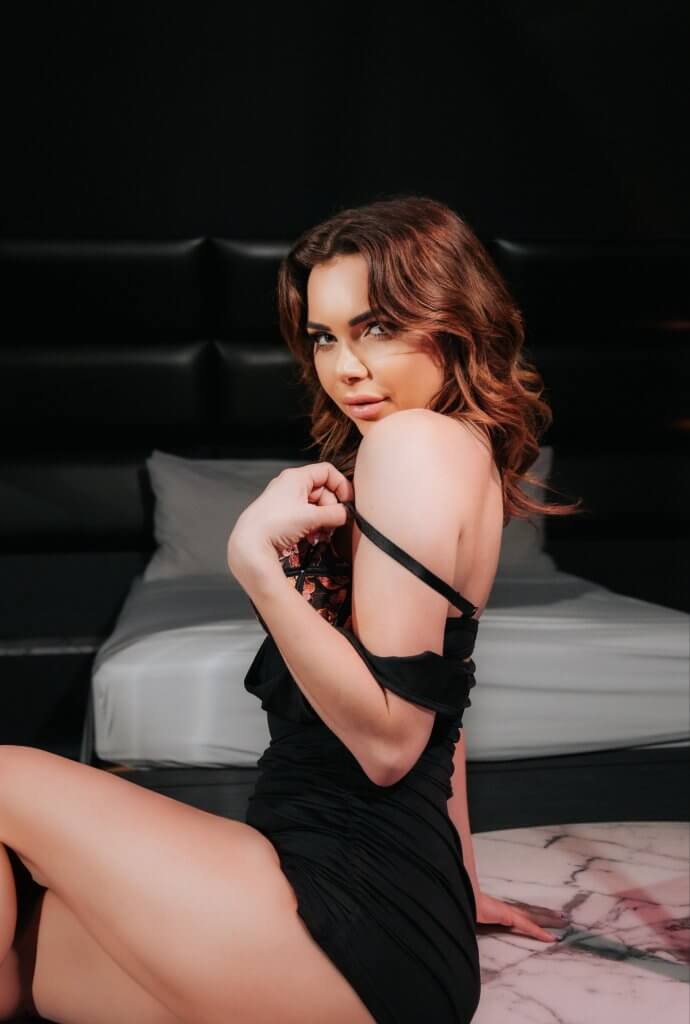 ITS OUR PROMISE TO YOU!
1. THE BIGGEST SELECTION OF LADIES ANYWHERE IN SYDNEY
We will introduce you to the 'BIGGEST SELECTION OF LADIES' you have ever seen. Nowhere else in Sydney can show you as many ladies on shift because nowhere else has 19 rooms.
2. THE FINEST AND MOST BEAUTIFUL LADIES IN SYDNEY.
We can assure you that you will only see the 'FINEST AND MOST BEAUTIFUL LADIES' from anywhere in the world. We cater for gentlemen who demand the best!
3. A PASSIONATE GIRLFRIEND EXPERIENCE
All our ladies provide a 'PASSIONATE GIRLFRIEND EXPERIENCE' which includes kissing, mutual pleasure, sex, and all the intimacy, warmth, and passion you would expect from your very own girlfriend.
Available now
Thursday daytime
22 Ladies available
Thursday nighttime
20 Ladies available
Rooms
"Luxury suites rarely seen anywhere in the world"

"Stiletto offers you an unprecedented level of enjoyment in the most highly praised entertainment complex in the world."
Our Luxury suites span over three levels
Each of our 19 luxury rooms have been custom designed for your pleasure with an inviting ambience created using sumptuous colour palettes and fine finishes.
Relax in our custom designed 8-person backlit freshwater jet spas, enjoy the unlimited purpose-built bars with premium beverages, admire our one-of-a-kind commissioned art pieces in each suite or unwind with a game of billiards with one of the stunning girls.
These luxury suites are unrivalled anywhere in the world and cater for the ultimate indulgence. They are a combination between a high-end boutique hotel and a nightclub experience, perfectly designed for extended stays.
Stiletto's spacious suites offer a unique experience, allowing for groups, party bookings and comfortable extended stays. The top level can also be entirely booked for groups to host unforgettable parties.
All suites feature complimentary fully stocked bars with only the best spirits, wine, beers, and French champagne.
You can indulge yourself in all that encompasses modern entertainment including TV cable channels, pornographic, surround sound digital music, pool tables, custom designed furniture, additional Bluetooth speakers, sensual mood light settings and an intercom for room service.
Stiletto Sydney Brothel is widely known as the best brothel in the world offering the most unique experience. The suites offer multiple beds, marble dancing podiums, mirrors on the ceilings and sensual mood light settings.
RELAX AND INDULGE
Fresh water jet spas are in most of the suites, with timeless marble stone and erotic lighting. There are rooms with multiple beds adorned with the highest quality linen and soft fluffy towels.
THE HIGHEST STANDARDS
Stiletto Sydney Brothel is the only establishment in the world with in-house maids, commercial laundry, and cleaning staff in attendance.
There can be up to 6 house maids working at one time to ensure the highest standards are met.
All 19 suites are maintained by cleaning staff who fully hotel clean the suite including new fitted flat sheets and pillowcases after each booking.
A SNEAK PEEK INTO SOME OF THE 19 LUXURY SUITES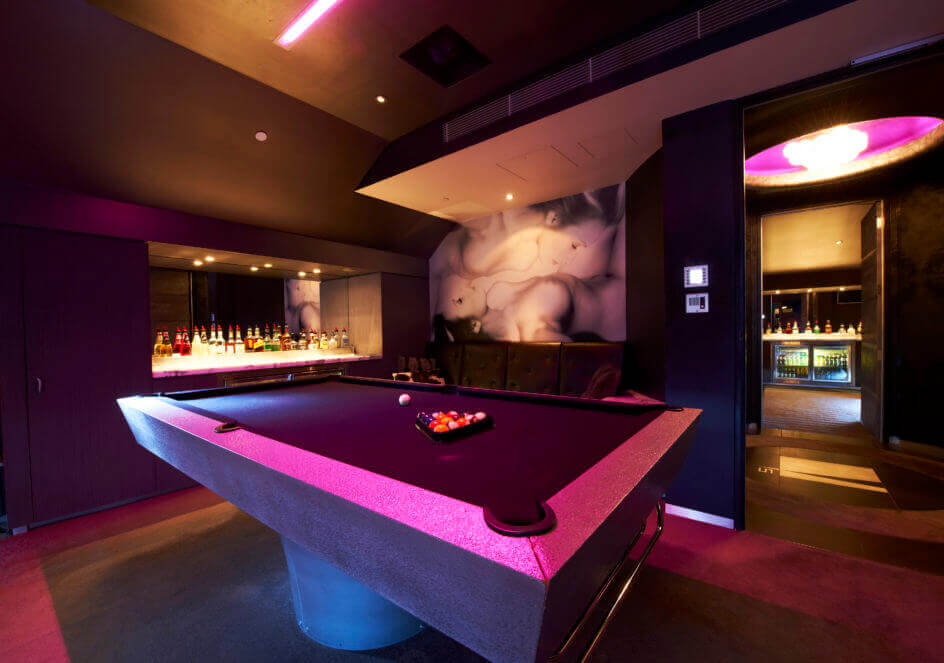 Our Suites contain:
Air-conditioning, and central heating.
Intercom system for room service.
8 surround sound music channels.
10 cable TV channels including:
2 sports, 1 racing, 2 pornographic, 2 music, and many free to air channels.
Touch control sensual mood lighting settings.
Marble stone freshwater jet spas which are cleaned and backwashed after every booking.
All suites feature complimentary fully stocked bars with only the world's best spirits, wine, beers, and French champagne.
Marble adorned stripper poles on a podium stage.
Giant spas, pool tables, custom designed furniture, and commissioned art pieces
Multiple beds and billiard tables are available in the premier suites.
High quality white linen & soft fluffy towels.
Complimentary room service.
Full time house maids and laundry staff.
Level 1 Rooms
On this level the mood lighting, artwork, painting, custom-made furniture, and exquisite finishes are all tastefully selected and arranged to create the perfect ambiance and setting.
Level 2 Party Suites
This level is perfect for party and group bookings or extended stays. It truly is the ultimate in entertainment.
The Directors Suite in Stiletto's Sydney Brothel premier level rivals most 6-Star international hotels.
This suite has been custom designed with your pleasure in mind. The fully stocked bar includes only the best Scotch, Bourbon, Vodka, Rum, and Gin. An assortment of beers is also included along with mixers and ice buckets.
There is a large plasma television adjacent to the bed playing erotic porn, so you can kick back and enjoy all the sports channels. There is a spacious shower with en-suite and luxury complimentary toiletries.
The Directors Suite is perfect for an indulgent evening after work or a quick lunch time recharge to get you through the working day.
The Directors Suite is reserved just for you. All you need to do is come in and we are open 24 hours per day, 7 days per week.
The Duchess is one of Stiletto's Sydney Brothel 19 luxuries suites. The room's star feature is the marble adorned stripper pole on a podium stage and luxury lounging area alongside your Queen size bed.
The custom designed room features sexy decor and sensual mood light setting which can be adjusted to suit your preference. This large plasma television and digital sound system creates an ambience akin to one of the world's best nightclubs. But this room is all yours!
This suite also features an en-suite and spacious shower complete with all the toiletries you will need to enjoy your stay. High quality white linen and an abundance of soft fluffy towels will ensure your stay is as comfortable as in a 6- Star international hotel. Enjoy!
The Governors Suite is another one of Stiletto Sydney Brothel luxury suites.
The star feature of this suite is the giant fresh-water jet spa with strong jets mimicking a full body massage. This suite also includes queen size beds, plasma televisions playing erotic porn and sports channels, a marble adorned stripper pole on a podium stage, a fully stocked bar with only the best spirits, wine, beers, and French champagne.
A spacious shower with en-suite and luxury complimentary toiletries and quality fresh white linen and towels makes the perfect setting for your next executive meeting or bring your friends or just come in alone as The Governors Suite is a room for pure pleasure.
This is the world's best brothel suite.
Are you ready to party like the leader of the free world wishes he could?
In this room you can become a leader of our modern free world in total secrecy. Indulge in The Presidential Suite.
This suite is unrivalled in size and luxury, with two Queen size beds, multiple plasma televisions, a custom designed bar that overshadows most nightclubs, a marble adorned stripper pole on a podium stage, plenty of seating for you and your friends, plus a billiard table.
The spacious bathroom features marble finishing, a giant freshwater jet spa, a spacious open shower and private en-suite. The bathroom is decorated with custom erotic artwork and individual adjustable sensual mood light settings
The latest digital surround sound system will have the Presidential Suite feeling more like the world's best nightclub and might even get your friends dancing on the pole. This suite is perfect for groups of friends, events, or perhaps just to enjoy yourself.
You haven't lived until you've spent a night in The Presidential Suite.
Have you dreamed to live like royalty?
The Royal Suite is infamous among those who have spent time within our erotic walls.
With two Queen size beds facing each other and a marble adorned stripper pole on a podium stage in between, the possibilities in this room are endless. There is a fully stocked bar with only the best spirits, wine, beer & French champagne fit for a King, & a luxurious en-suite bathroom for you to cool off.
The custom designed Stiletto billiard table and sound system will keep you entertained for hours.
If you want to live like a King, it's time for you to enter the Royal Suite.
WORK OPPORTUNITIES!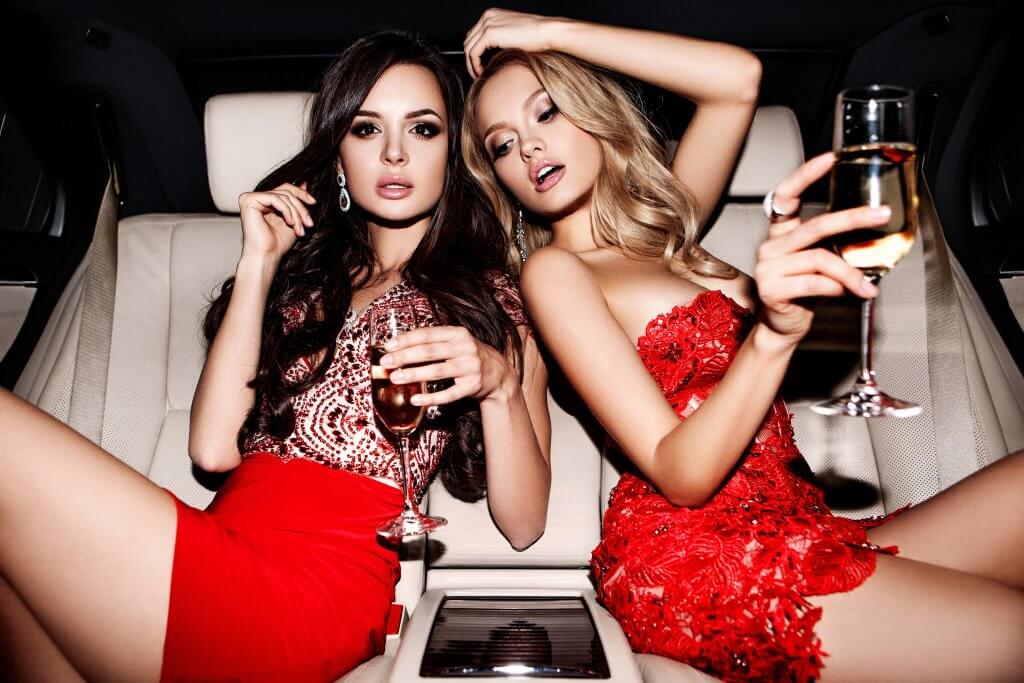 YOU CAN EXPECT EARNINGS POTENTIAL OF APPROX $10,000 to $20,000 PER WEEK.
"Nowhere else in the world would you make this type of money."
Contact our friendly receptionists anytime for a private and discreet no obligation tour 24 hours per day, 7 days per week.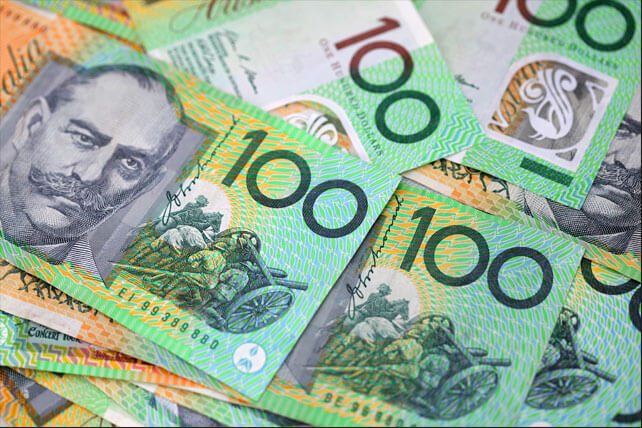 CHOOSE THE WORLD'S MOST MAGNIFICENT FACILITIES!
Are you interested in an amazing high paying and lucrative career with more money than could ever imagine?
Do you wish to work within the most amazing entertainment complex in the world?
Do you have high standards of grooming, personality, and reliability?
ADULT WORK OPPORTUNITIES NOW EXIST
"We can guarantee you earnings potential of approx. $10,000-$20,000 per week in a private, safe, secure, and incredibly busy world class venue."
---
THE BENEFITS OF STILETTO SYDNEY AUSTRALIA:
Established in 2002, and operating continuously for over 20 years.
The largest and most luxurious brothel in the world
Most well known 6-Star Brothel and Escort agency.
We are the creme de la creme of the adult industry.
An amazing purpose built 6-Star world class brothel.
The busiest and best brothel with a constant flow of loyal regular clients.
Superior targeted high-end marketing initiatives.
Promotion on our page 1 ranked website for the industry on Google and several social media platforms, as well as professional photographs (without your faces showing).
Large mix of exclusive clientele such as international executives, jet setting celebrities, sports people, actors, rock bands and big spending gentlemen regularly visit Stiletto Sydney and spend lots of money spoiling you and often extending for days at a time.
Unlimited earning potential of approx $10,000-$20,000 per week.
Your earnings from one day will double or triple your weekly wage at any other job.
Highest fee split anywhere in the world with no shift fees, fines, bonds, or other hidden agency fees.
The client pays you $200 for 1/2 hour plus $50 for kissing, and $300 for 1 hour plus $50 for kissing and you get to keep all your tips on top of that. Check and compare around but no other venue will even get close to these rates
Immediate cash paid to you by the clients before each booking. You will never be owed money.
Flexible shifts to suit your own personal commitments. How often you work, the hours, what service you offer is entirely up to you.
Dedicated and very approachable all female management to look after you. Taking care and looking after you is our number one priority. No one will care for you more than us.
Friendly professional work environment like no other. We maintain a safe, supportive, and enjoyable experience.
Front desk receptionists who really care about you.
No experience is necessary as step-by-step training is provided, as is guidance on grooming and dressing.
Totally safe and secure 6 star Brothel with a on-site security guard in attendance.
CCTV Security Surveillance cameras operate 24 hours per day. 7 days per week. Every client is carefully screened before each booking.
Best possible working environment and unrivalled facilities addressing all comfort, safety, health, security and welfare issues.
We provide state of the art facilities such as ladies only TV lounge, make up preparation area, free WI-FI, kitchen, outdoor smokers courtyard, showers, and personal individual secure pin pad lockers.
Immaculately clean and hygienic throughout with 6 full time housekeeping maids and 4 laundry staff. All suites receive a full hotel clean including new fitted flat sheets and pillowcases after each booking.
Ladies are not required to clean our rooms after use. Our house maids will do this for you.
Private and discreet entrances, exit and underground car park so no one will see you.
On site security guards to walk you to and from your car 7 days per week.
All ladies and nationalities are most welcome.
Perfect job for students, international travellers or back packers, single mothers, housewives, unemployed, strippers, pole dancers, entertainers, models, as a part time second job to save up quickly, or anyone who has previously worked elsewhere where they aren't making much money.
Brand new free lingerie, dresses, stockings, shoes, condoms, lubricants, and anything else you might need to get started.
Free lunch, dinner, and supper so you dont get hungry during your shift.
Close to all forms of public transport, and 5 min from the CBD and local shops.
Free airfare to Sydney for those living far away, taxi reimbursement from Sydney airport, and free individual modern nearby quality short-or-long term accommodation provided.
Your privacy and discretion are of utmost importance to us, and a no obligation confidential interview is assured. We don't even need to know your name and your identity is always kept protected from everyone.
Immediate start with immediate cash can be arranged if requested.
---
You don't require prior experience!
If you are new to the industry, Stiletto Sydney is widely known as the place to begin because of incredibility high standards, safety policies and procedures, super friendly reception staff and supportive management.
Stiletto Sydney is the busiest and best brothel and escort agency in the world.
We are an all-female run company operated by women who are totally committed to being caring and supportive towards all new girls.
You can be assured that taking care of our new girls is our number one priority.
We guarantee that no one will care for you more than us.
We specialise in girls who are " just beginning."
We will provide you with an un-rushed individual step-by-step training program.
We will also provide you with brand new lingerie, dresses, stockings, and shoes and anything else you might need to get started.
We will always treat you with respect and address all your comfort, safety, health, security, and welfare issues.
Your privacy discretion and confidentiality are of utmost importance to us.
---
INTERSTATE LADIES
Free airfare to Sydney, and reimbursement of taxi from anywhere in Australia.
Free complimentary close by modern quality accommodation inc your own bedroom, kitchen, lounge room, bathroom, TV room, and close to vibrant local shops and public transport.
International ladies
Not from Australia? Stiletto Sydney can organise a video chat to answer any of your questions.
Please note you must have the relevant VISA and working rights to work in Australia.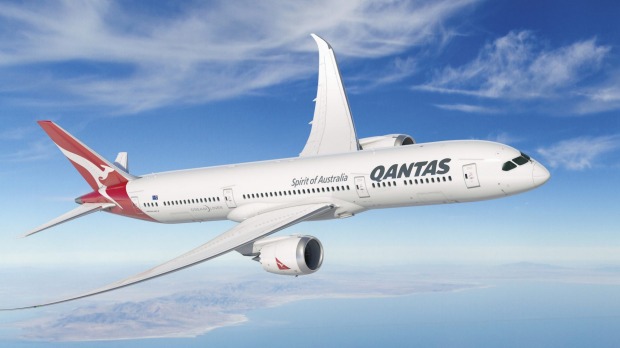 READ TESTIMONIALS FROM LADIES
"Stiletto Sydney is not like any other brothel. You can't even call it a brothel without defending it because honestly, how Em and Juliette treated us, its totally unique to the industry." – Missy
"I must say Stiletto Sydney is the finest, classiest, and most sophisticated brothel I have ever had the pleasure of finding. I feel privileged to having been able to work here & want to give my recommendation to anyone looking for work." – Sally
"Wow what an experience. When I first began working here, I was amazed by the facilities. The other girls made me feel welcome and the management was very caring and supportive. Congratulations Stiletto Sydney the place is fantastic and so incredibly busy." – Lucy
"Congratulations to the staff and management – you are running an excellent operation. Stiletto Sydney is definitely a class establishment, no doubt about that. The place just blows me away. Its truly out of this world and I highly recommended it to other ladies looking for work." – Mandy
"WOW what an unbelievable experience I had working at Stiletto Sydney. The all-female management was always very kind and considerate and always looked after me, I made an absolute fortune in a short period of time and got the pleasure to work in an amazing looking place." – Jade
"I have worked at Stiletto Sydney on and off for years and it is a fine establishment. However, the suites on Level 2 is something else. Stiletto Sydney is simply stunning and I enjoy working here." – Alice
"Stiletto Sydney was more than I expected. The girls were super friendly, the rooms were truly amazing, and the whole place created a luxurious environment comparable to a 6-Star hotel. I always remember it to be incredibly busy with great management." – Zara
"Before I started working, I heard good things about Stiletto Sydney, and I wasn't wrong. It is a very classy establishment. It was a perfect setting to make a fortune." – Jodie
"From the first dayI started at Stiletto Sydney I knew I was in for an amazing time. The professionalism of the entire set up from the rooms, the website, and the management makes Stiletto Sydney in a class of its own anywhere in the world. I cant recommend it highly enough."- Madison
"I have worked here many times and I would have to say that it is an absolute stand out in evert way. The management really look after their girls and its really busy so I was able to save for s deposit on my house." – Kimmy
---
HOW TO CONTACT US?
Please SMS text message to Emillie on 0419 787 367 anytime!
(Sorry but we might be too busy to answer your call)
or Email us on [email protected] or fill out the form below