STILETTO

82 Parramatta Rd, Camperdown
Open 24 HOURS 7 DAYS A WEEK

Phone: (02) 8594 8888
Email: info@stilettosydney.com
Snapchat: stiletto.snap
IG: stiletto_sydney_
OPEN ALL WEEK, 24 HOURS
WE NEVER CLOSE!
CHRISTMAS / NEW YEAR TRADING HOURS
Saturday 24th December 2022
( Christmas Eve ) ………OPEN!
Sunday 25th December 2022
(Xmas Day & Night) ……..OPEN!
Monday 26th December 2022
(Boxing Day and Night)…OPEN!
Sunday 31st December 2022
( New Years Eve)………….OPEN!
Monday 1st January 2023
(New Year Day)……………….OPEN!
Why not celebrate Xmas and New Year with us?
Tis the season to be naughty
WELCOME TO STILETTO, THE WORLD'S FINEST SHORT STAY BOUTIQUE HOTEL & BROTHEL
Stiletto is Sydney's premier, purpose-built brothel and adult entertainment venue open 24 hours, 7 days a week. Check into one of our 19 luxurious suites and stay as long as you desire. Stiletto's signature concept mixes executive style with sex and luxury, providing you with the most erotic bordello experience in the world.
Our private, no expense spared brothel premises is only 5 minutes from the Sydney CBD, and has been designed for your ultimate pleasure. With world-class facilities to entertain your every occasion, you can be King, or Mr President – for an entire night, or just a few hours. From the moment you arrive, your world changes.
Experience Sydney's Best Brothel. Experience Stiletto…For FAQs click here.
COVID-19 RESPONSE
Stiletto is a COVID Safe Business. We have three levels with 19 suites spanning across 550 square metres per floor ensuring appropriate social distancing. We strictly adhere to all COVID Safe requirements.
Around the clock cleaning staff sanitise all waiting rooms and perform full hotel room deep cleans including changing all linen and disinfecting surfaces. Stiletto has a professionally run commercial laundry for washing, drying and ironing of all linen. Stiletto provides hand sanitiser and personal hygiene products.
Offering truly luxurious adult services
for the discerning pleasure seeker.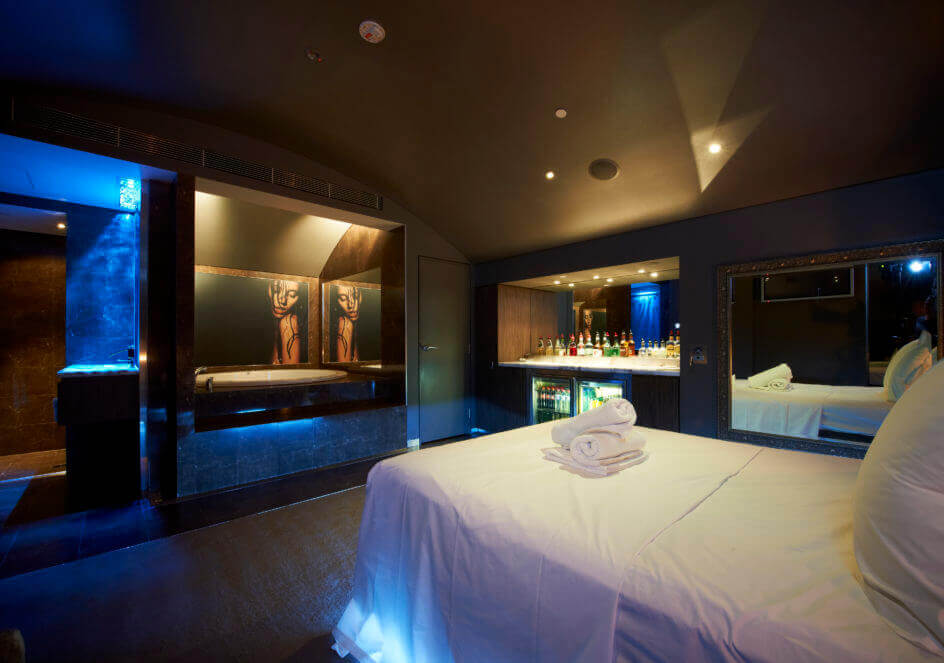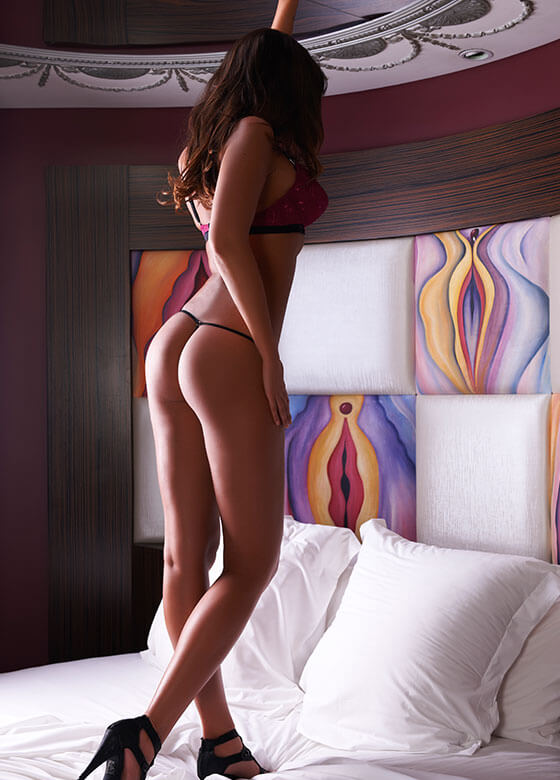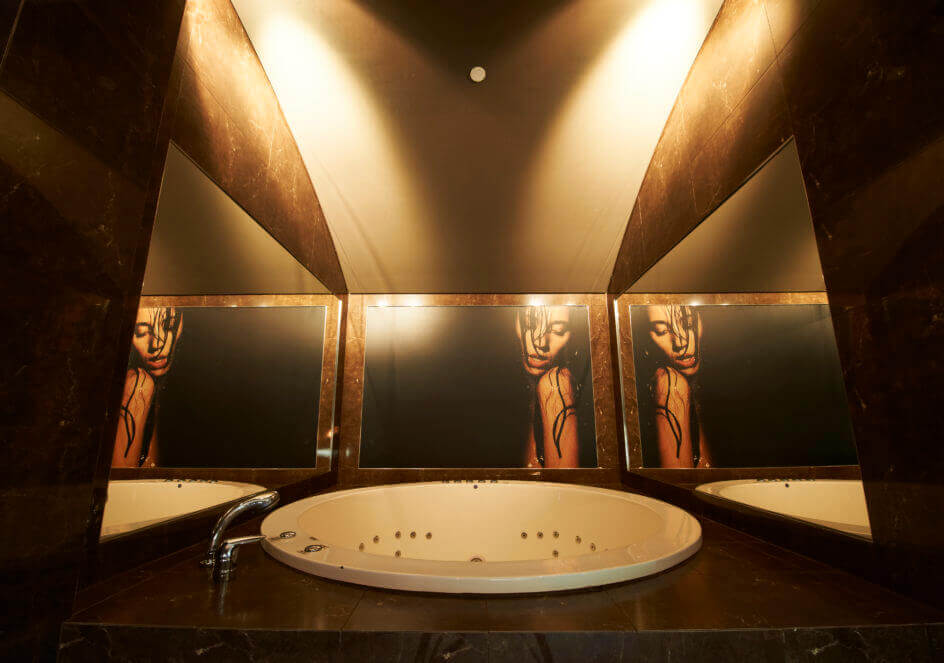 Visit Us
Our rooms span three luxurious levels
Each of our 19 rooms have been custom designed for your pleasure with an inviting ambience created using sumptuous colour palettes and fine finishes. Our executive suites on the top premier level are unrivalled in the industry and cater for the ultimate indulgence. Kick back in our custom 8 person backlit spas, enjoy the unlimited bars with premium beverages, admire our one-of-a-kind, commissioned art pieces in each room or unwind with a game of pool! Did we forget to mention the gorgeous company you will be keeping…
The 19 suites are a mix between a high-end boutique hotel and a nightclub experience, perfect for extended stays. The top level can also be entirely booked for groups to host unforgettable parties. Stiletto is widely known as the best brothel in the world offering the most unique experience. The rooms offer multiple beds, marble dancing podiums, mirrors on the ceilings and sensual lighting.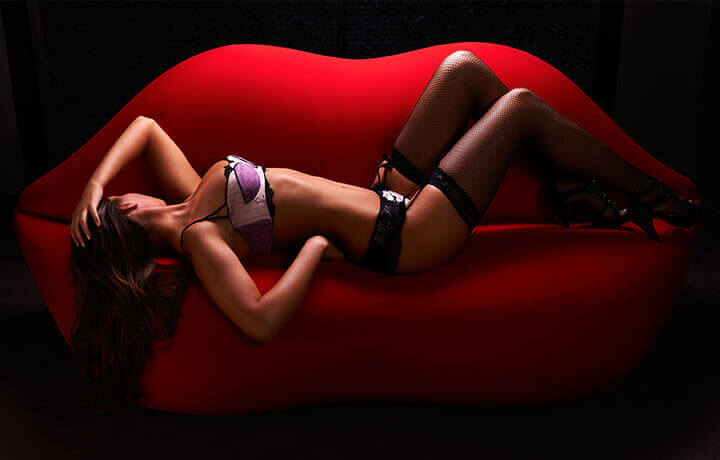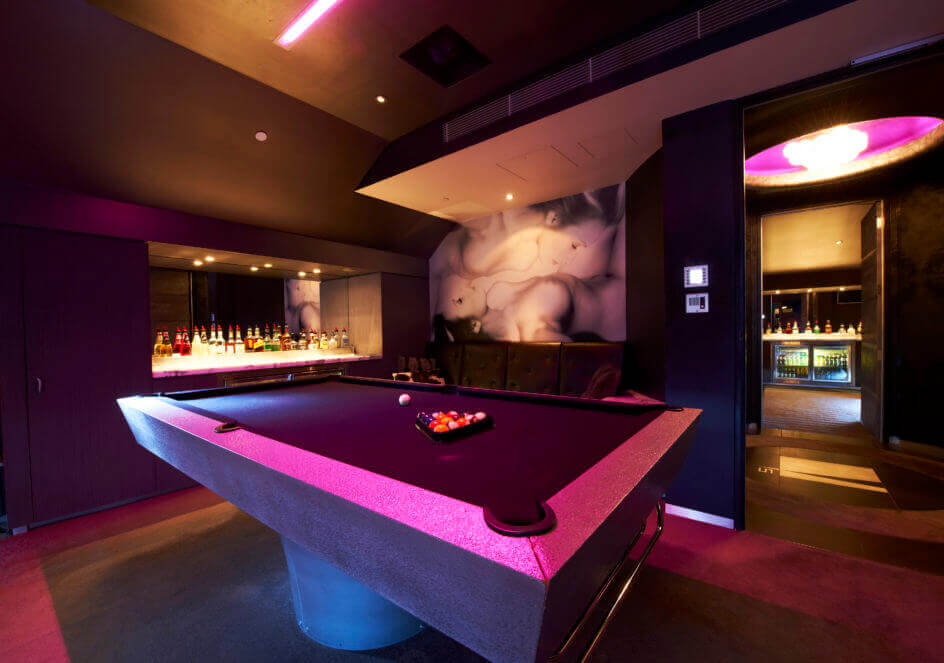 Work with us
experience sydney's best brothel
Stiletto is the most famous brothel in Sydney and Australia. Why? We are the most expensive in terms of our rooms just for a start. Sex workers can easily have the best overall experience at Stiletto. Stiletto's approach to the industry is not the industry norm.
A high calibre of clientele enjoy the ritzy hotel-like suites attracting the longest bookings in the industry. If you are new to the industry, Stiletto is widely known as the place to start because of our high standards, safe policies and procedures, friendly reception staff and supportive management. Come in for a discreet, no obligation tour.
We do not dictate to you how you should run your own business, but we simply provide the best premises in the world.

Full time cleaning staff take care of housekeeping, a convenience unique to Stiletto. You will be treated like a Queen.
Please contact us if you are interested in Stiletto via email: info@stilettosydney.com or text our discreet reception staff: 0488 163 274