ABOUT
"High end state of the art luxury on an unprecedented level"



– GISELLE
Blonde Bombshell!
A NEW WORLD OF HIGH CLASS ENTERTAINMENT
The Stiletto`s signature concept compliments executive style with sex and luxury, providing you with the most amazing 6-Star brothel in the world.
Our private, purpose-built brothel premises is only 5 minutes from the Sydney Central Business District and has been designed for your ultimate pleasure.
With world-class facilities to entertain your every occasion, you can be a King, or Mr President for an entire night, or just a few hours. The Stiletto`s eclectic look and sensual colour pallet sets the mood, which is both intimate and seductive.
The minute you walk through the door, you`ll notice its high class from the incredible fittings to the beautiful ladies and professional friendly support staff.
" The clientele who visit Stiletto consists of many high profile clients including top end executives, and celebrities such as movie stars, sports people, and rock banks."
From the moment you arrive your world changes.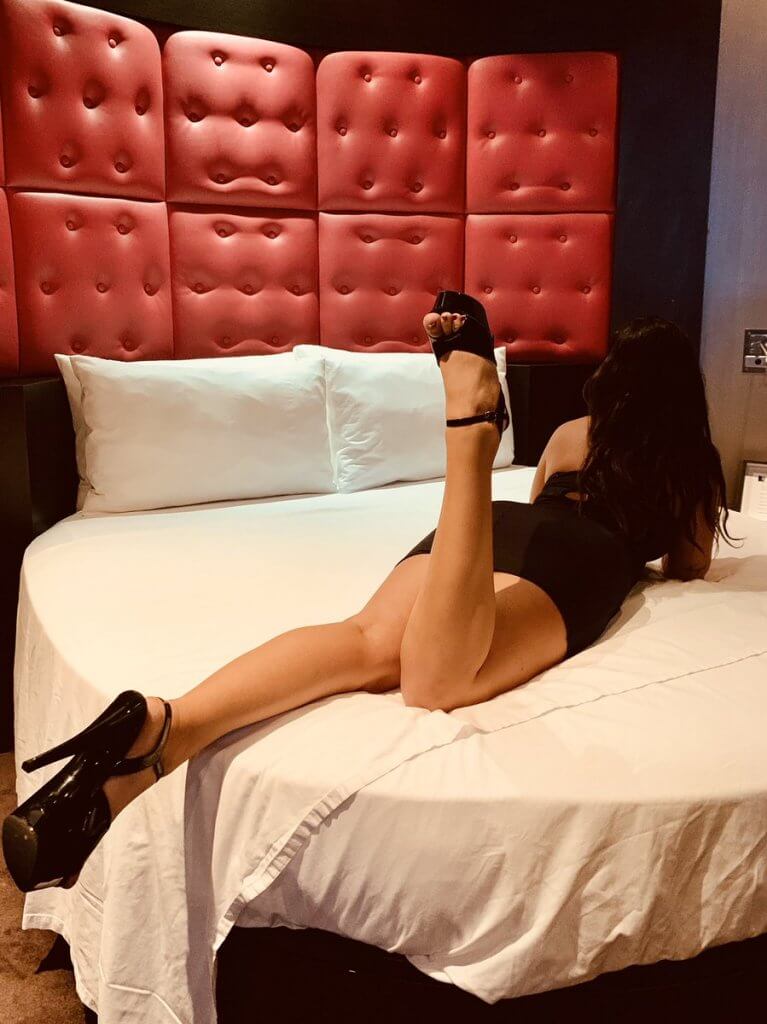 STILETTO SYDNEY BROTHEL
Open 24 hours per day, 7 days per week. We Never Close!
Private underground parking is available via Sparkes Street.
Discreet main entrance via Larkin Street.
10 discreet personal waiting rooms.
1 VIP personal introduction room.
Fully equipped bar serving premium spirits, beers, wines, and French champagne.
Elevator entrance from on-site carpark.
Disabled lift and suite access.
Wheelchair accessible room available upon request.
19 luxury suites over 3 levels to choose from.
ATM machine provided on premises for your convenience.
On site security guard to make you feel more comfortable.
Discreet separate entrance and exit.
Stiletto Executive Escorts available 24 hours, 7 days per week.
STILETTO SYDNEY BROTHEL REVIEWS
"I visited Stiletto Sydney twice recently and each time it was fabulous. The entrance is very private and discreet and the welcome by the receptionist put me at ease. The only thing I would say is that it is a little expensive, but you get what you pay for." – Nick
"I can totally recommended this place. I visited there recently, and the customer service was terrific, and the premises luxurious. I met the girls on shift, and they were all hotter than any of the girls elsewhere. I ended up staying for 1 hour & the sex was out of this world." – Jake
" I visit Stiletto Sydney a few times each month and its clearly better than anything else around. Its very classy and clean, the reception staff are very professional, and the girls are stunning." – Zac
" I had a great time here. It was very professional and welcoming. The only difficult part was to choose a lady when they basically send in 25 girls in rapid fire succession and its hard to remember who was who. Other than that, its a world class venue." – Brad
" I have visited Stiletto Sydney numerous times and I must say the quality of girls is outstanding. I`m into classy Aussie or European ladies and I can highly recommend a number of ladies who fit that description. I will definitely be back again." – Dave
" I booked there last week, and guys if you want an experience that you will never forget in a venue that that is truly amazing then go to Stiletto Sydney." – Alan
" What can I say, my first time in such a place but I`m glad I visited. I wish I stayed all night as my lady was truly stunning and the service was unbelievable. I enjoyed every moment and cant wait to return." – Barry