a guide
PAYMENTS MADE IN TWO PARTS – room rental & other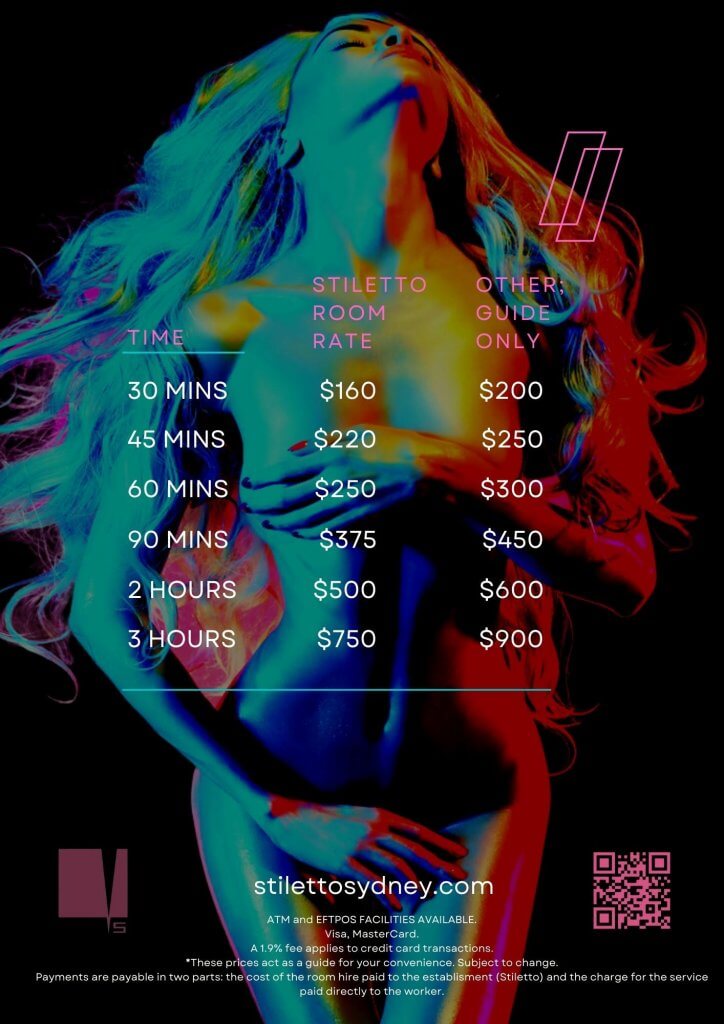 Room Hire
A GUIDE
Please contact us on 02 8594 8888 for further details.
The general guide can only be provided for your convenience and it is expected this will vary.
Payment is made separately in two parts – to the establishment for the room hire and directly to the lady.
Eftpos and ATM facilities are available for your convenience. Sorry we do not accept AMEX.